Stone from Delphi | by Seamus Heaney | Wendy Artin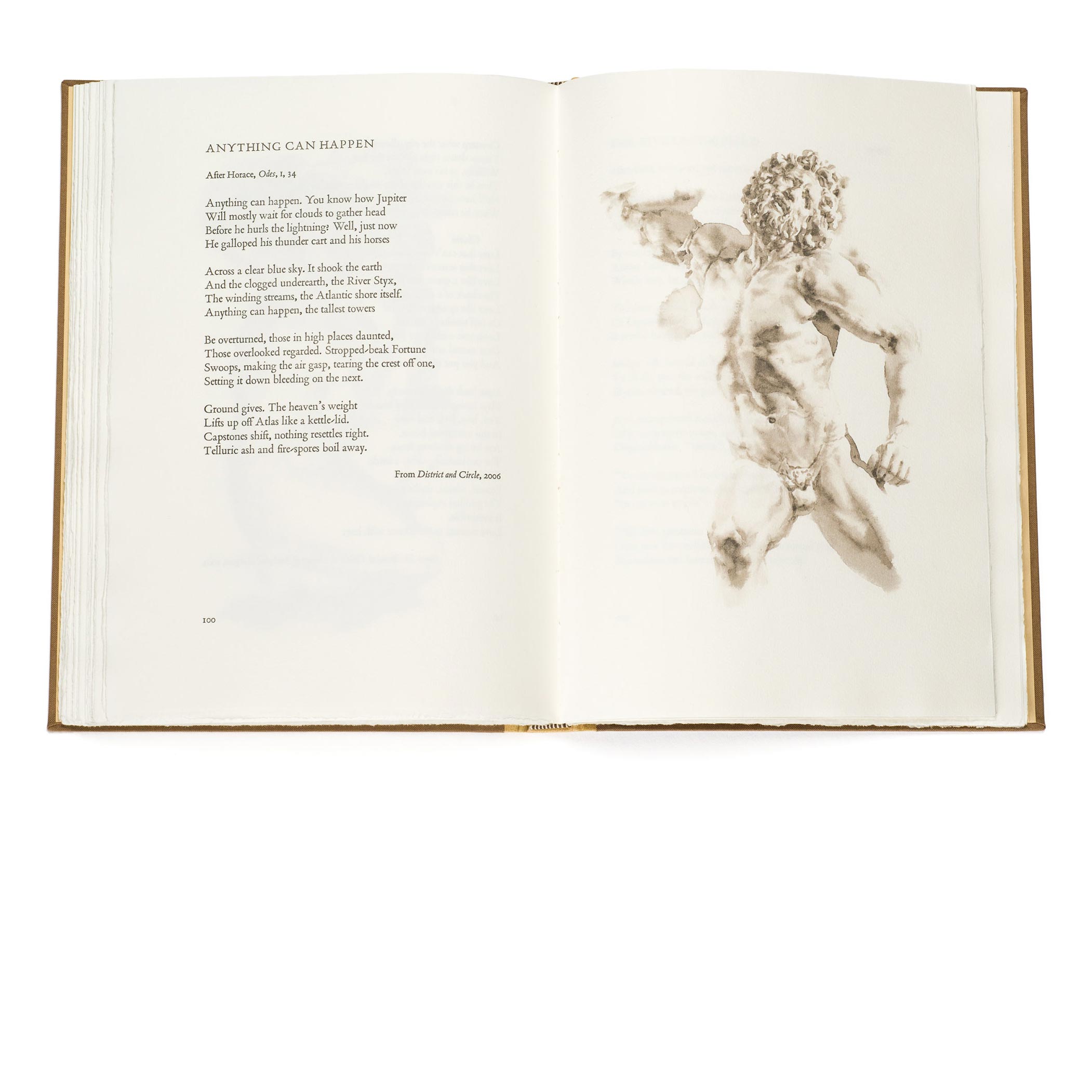 Stone from Delphi | by Seamus Heaney | Wendy Artin
Poems by Seamus Heaney
Selected and with an introduction by Helen Vendler
With 16 watercolor drawings by Wendy Artin
Signed by the poet and the artist
Click to enlarge any image
This was the last book of his poetry published during Seamus Heaney's lifetime; Professor Helen Vendler selected these classically-themed poems with his input. Wendy Artin's sixteen watercolor drawings, made especially for this book, were made from Greek and Roman statues whose subjects appear in these poems, including Hercules and Antaeus, Hermes, Charon, Eurydice and Orpheus, Aphrodite, Jupiter, and Venus.
Production Details
Edition of 300 numbered copies for sale

Small folio, 11-5/8 by 8-3/8 inches, 152 pages

Bound with tan leather spine and cloth sides, with drawing inset on the front cover, in slipcase

Arion publication #96, 2012
Read the full prospectus here.
A limited number of unbound books in sheets are available for bookbinders at a 15% discount.